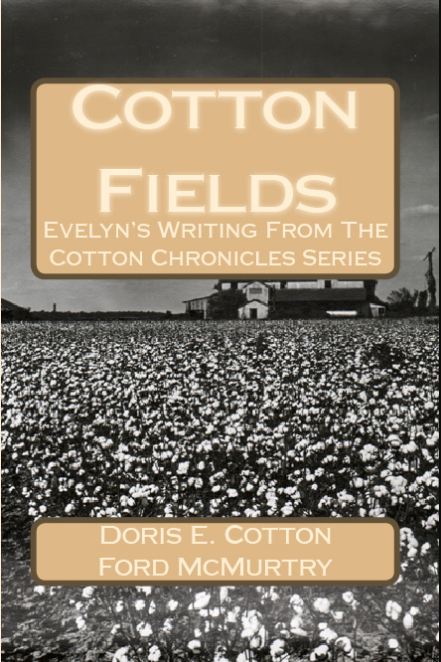 Books--Cotton Fields: Evelyn's Writing From The Cotton Chronicles--CASH SALE ONLY
Cotton Fields: Evelyn's Writing is a compilation of the journals of the person who was the inspiration of the character Evelyn Ward from The Cotton Chronicles series.  
Contains poetry and journal entries.
Soft Cover 6" x 9" 48 pages
Choose Appropriate Price/Shipping option (USPS or Local Pickup) from the dropdown box above.
$17.00 Price includes media mail shipping to CONUS in a bubble mailer. 
$14.00 Price includes Local Pickup in the Auburn-Opelika, Alabama area.
Please contact us at fordmcmurtry@gmail.com for educational or group bulk discounts. 
Email us with personalization requests. There is no charge for these.
Copyright © 2017 Betty Cotton McMurtry and Ford McMurtry
All rights reserved.
ISBN: 978-1979480932
ISBN-13: 1979480931