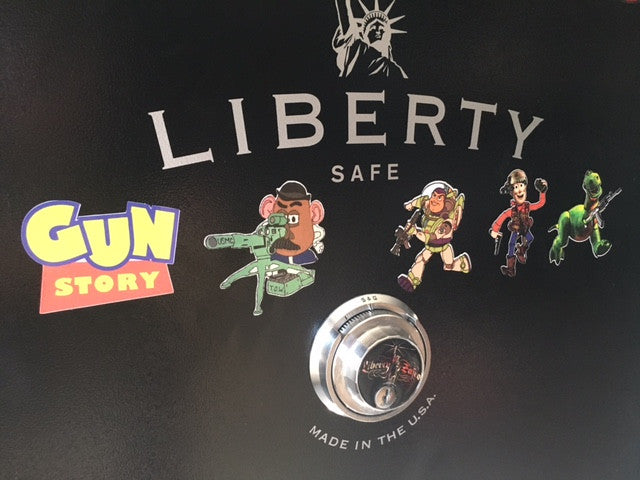 Sticker SET (8)--All Gun Story Characters/Logo
Regular price $16.00 $8.00 Sale
All of your favorite Gun Story characters in sticker form. Characters are approximately 3.5 x 3.5" and size varies slightly by character. They are stored in a resealable bag and shipped tracked in a bubble mailer. 
Contains one each:
Woody Operator AF
Buzz LightyeAr15
A-Hamm Warthog
Mr. PotaTOW Head
A-Rex47
Buzz/Woody R*I*S*E 
Gun Story logo
***Individual stickers are sold separately in our store 
NOTE: Stickers have factory applied protective paper on front and back to protect them until used. You may peel off the front to display without using the adhesive side.