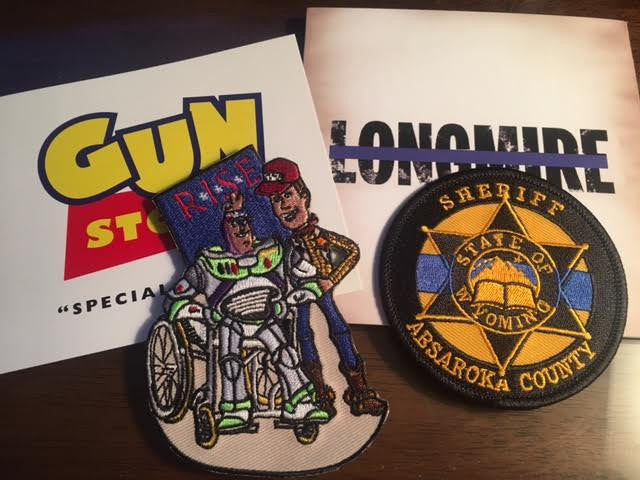 Morale Patch--HD--Gun Story RISE/Longmire BOGO Combo
Regular price $22.95 Sale
For $22.95, you get one Gun Story R*I*S*E patch (regularly $17.00) and one Longmire "Thin Blue Line" badge patch (regularly $22.95) and get FREE SHIPPING on both patches. 
Both are hook backed. (Longmire sew on available upon request)
Price is for the two-patch set with shipping in a bubble mailer with tracking to CONUS.
Note: 100 RISE patches were produced and donated to the Gary Sinise Foundation fundraiser and $890 was donated to GSF programs.