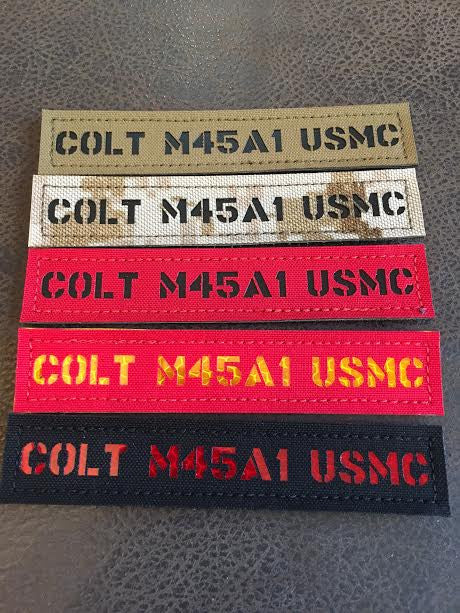 Name Plate--(Set)--Colt M45 USMC (All 5 Plates)
Regular price $63.00 Sale
The name plate measures 5 x 1" and is made from precision cut Cordura Fabric with hook backing. The letters are die cut with a stiff honeycomb reflective base material behind it.
Includes one (1) of each of the M45 name plates.
**You save $12.00 over the per plate price.

Price includes shipping to CONUS.