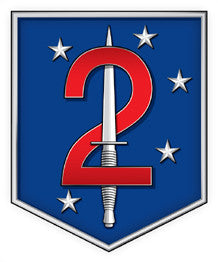 Stickers (Individual)--USMC 2nd Raiders MSOB Emblem
Many of the Colt USMC M45 CQBPs were assigned to the 2nd MSOB. These full color decals will go nicely with your iM 2050 Storm Pelican case to commemorate the USMC Special Operations use of the Colt M45 CQBP.
Price is per decal and includes shipping in a #10 envelope.
***Note: also available as a part of the five decal M45A1 sticker pack in the store